March 31, 2022
Spotlight on Les Nouveaux-Riches
Article by newcube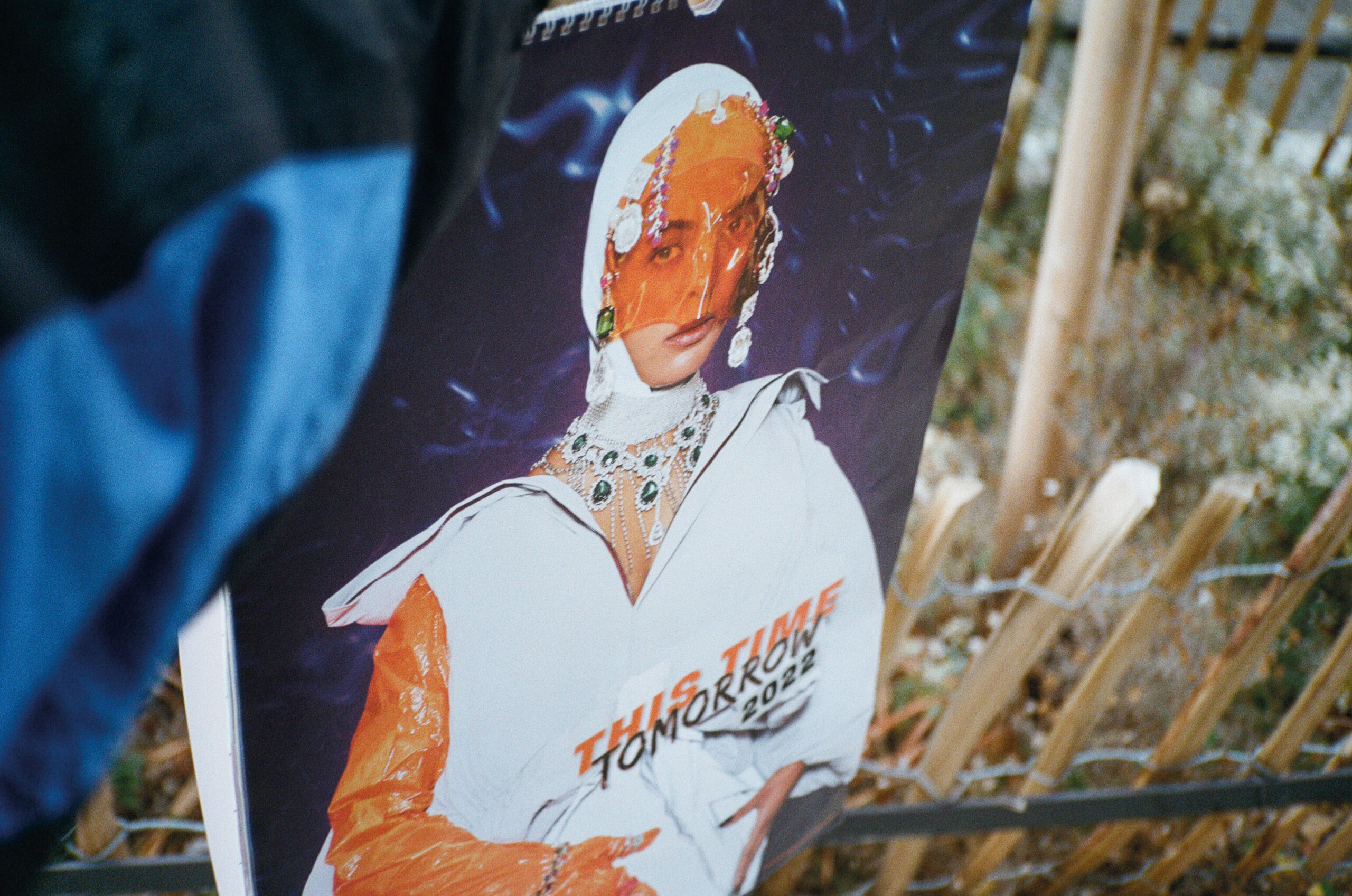 Daniel, it is great to speak with you. Can you tell us what Les Nouveaux Riches is all about? 
Well, since April of 2019, Les Nouveaux Riches, the association for contemporary art and culture, has made it our mission to offer young and emerging artists as well as already established artists, gallery owners, and creatives a platform on which they can present themselves and their current projects to a broad audience. We conduct interviews with artists from all over the world on an almost daily basis. We are continuously publishing online and, a few times a year, we have print issues of Les Nouveaux Riches Magazine. We also curate exhibitions in addition to the content we produce and we feel privileged to have a platform where we keep discovering super exciting artistic positions. We simply enjoy presenting the world of art and culture to people, and I think you can also clearly see this in the implementation of the projects we work on. There is also a creed: Everything should be very fresh, but also have a reference to old favorites.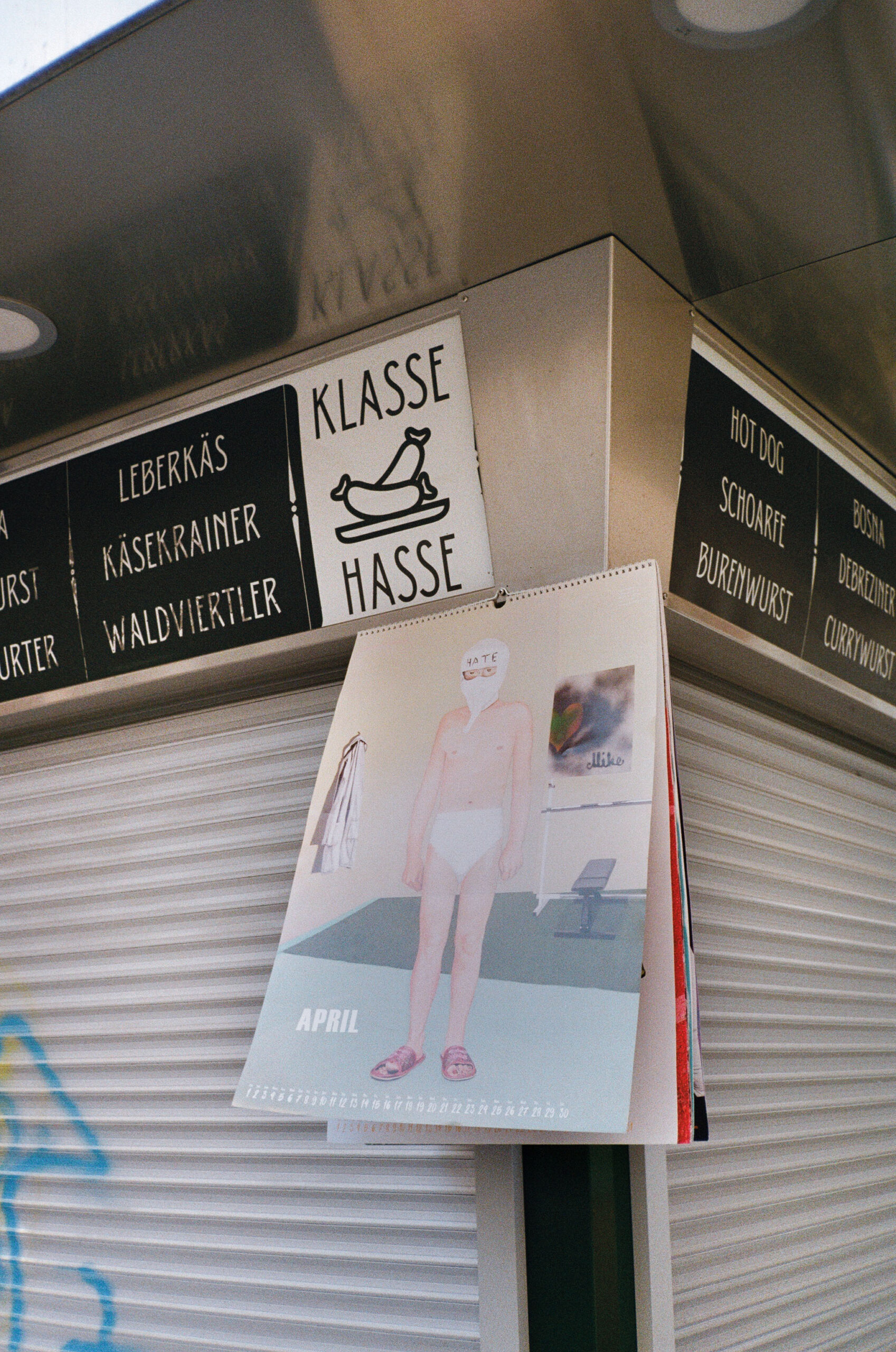 You recently incorporated a new offering into 2022 in the form of a limited-edition calendar. What inspired you to create the Art Wall Calendar?
With the Art Wall Calendar, we wanted to bring art even closer to the people and thus make a statement for contemporary art. Furthermore, we wanted to offer to the art scene, especially in the current situation, support, inspiration, and an additional stage. A wall calendar is actually an old product and has been around humanity for years and we thought, why not design these pages with different perspectives, apart from the monotony of constantly recurring calendars from companies and associations. What we did was reinterpret this form for ourselves, we wanted to create a large overall work of art. For us it was also important that the calendar reflect the artworks in the highest quality, which is why we opted for offset printing and a larger format. One can see the calendar as a large work of art. We titled the calendar This Time Tomorrow, as it amalgamates thoughts, deliberations, and anticipations of the twelve participating artists. We did not put any restrictions around the mediums we would accept so it is a mixture of photography, installation, and drawing, as well as a number of hybrid works that cannot be classified.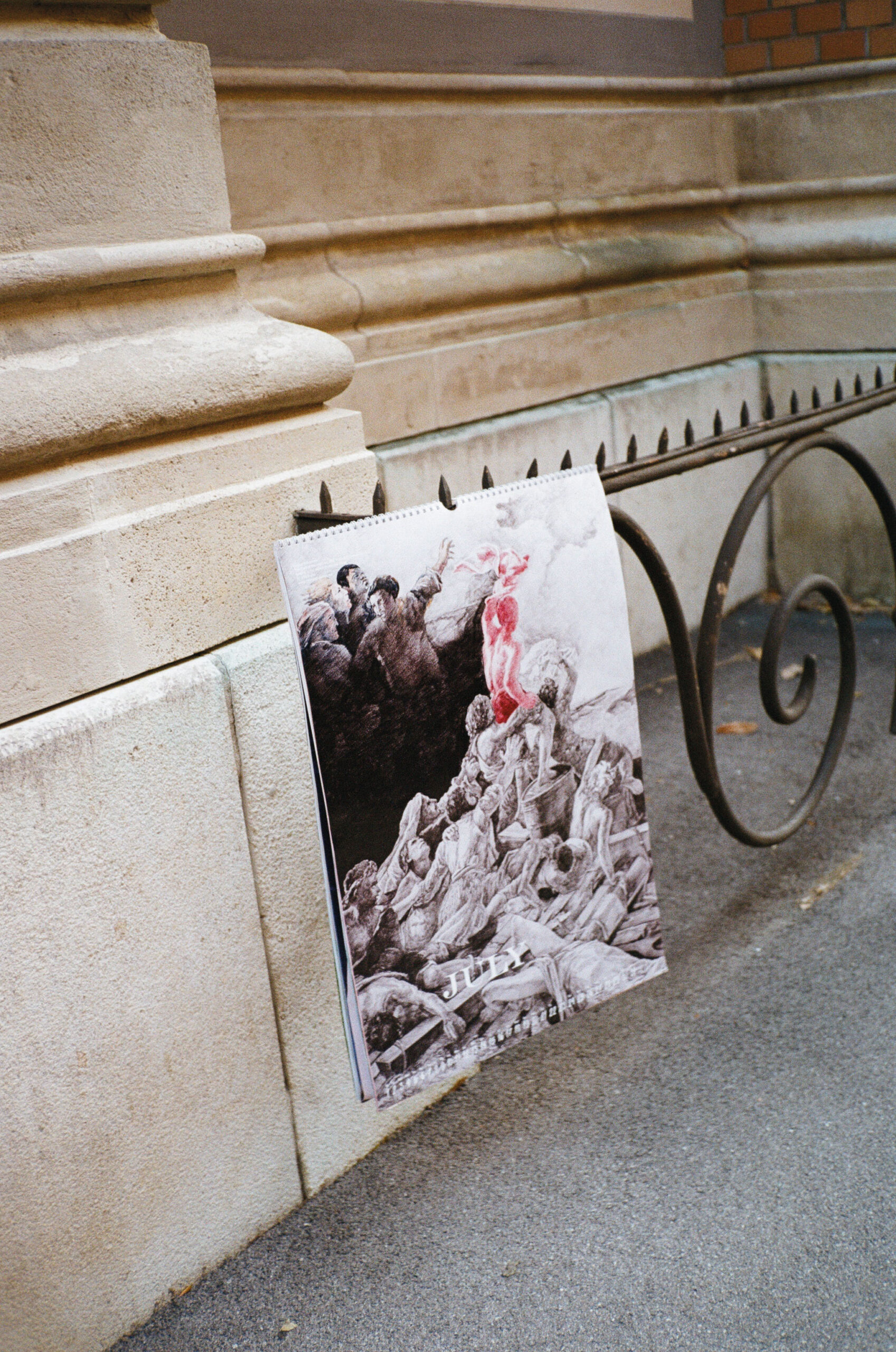 What are some things you are particularly excited about coming up on the calendar, and why are they special?
In the calendar, you can see artworks of artists from 9 nations – living and working from Moscow to Paris, including also Vienna, where our association is based. This diversity and the idea of a borderless planet also reflect our thoughts.
 The list of the artists is long. For the Cover of This Time Tomorrow 5 artists have been working together – Jovan Glušica, Nikola Markovic, Anastasya Shpagina, Jessica Comis, Daniel Lichterwaldt. Then through the following order, one can see the selected artists – Neda Nikolić (JAN), Alberto Tadiello (FEB), Lukas Leonhard Troberg (MARCH), Petra Kodym (APRIL), Chalisée Naamani (MAY), Beáta Hechtová (JUNE), Nestor Kovachev (JULY), Kristina Deska Nikolić (AUG), Lavinia Lanner (SEPT), Marko Zink (OCT), Liza Bobkova (NOV), Ines Kaufmann (DEC). 
You can see the calendar here: https://www.les-nouveaux-riches.com/shop/
For us, it was important to reflect a diversity of art in the calendar, and we succeeded very well and are excited for others to experience it.