December 06, 2021
Reihaneh Hosseini's Paintings of Paradox
Article by Emie Diamond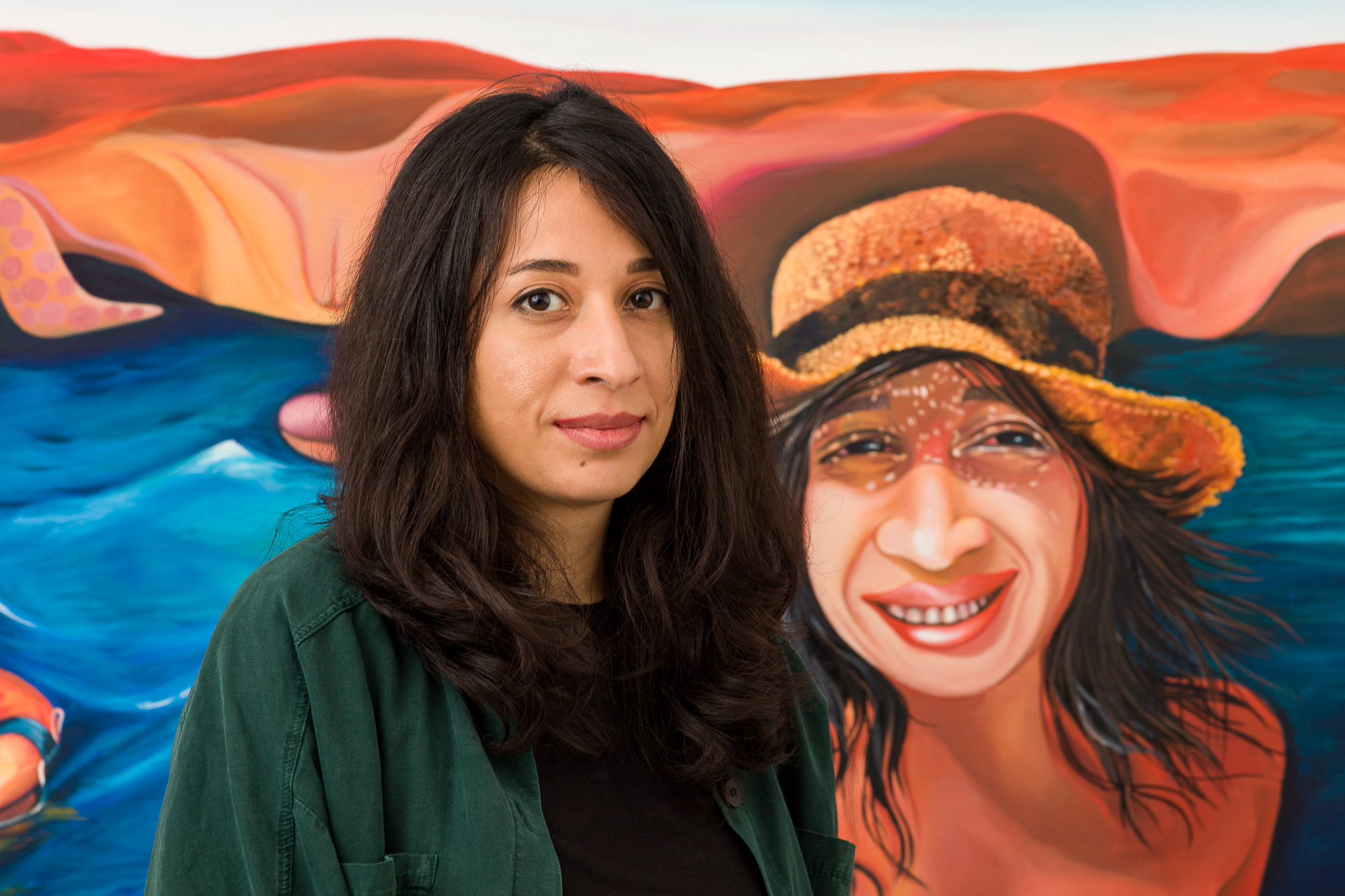 Reihaneh Hosseini in her studio
Reihaneh Hosseini's paintings exist in an ambiguous yet remarkedly poignant state of flux. Born in Iran and now living in Austria, her paradoxical compositions straddle truth and fiction, eliciting an intriguing and beguiling effect. As a student of philosophy, Hosseini is struck by the relativity of conventions, where 'one [person] can find [an image] ugly and another can find beauty in it.' Depicting 'daily life', her narratives are punctuated by absurdity, offering a wink to the unkempt and humour in the human search for profundity. Her aptitude for portraying visceral, sharply coloured scenes harkens to master painter Paula Rego's untamed, and at times, surreal pictures. Hosseini believes in 'criticizing the status quo' and utilises satire to explore such subjects as individuality, beauty, and freedom of choice.
Hosseini's oil on canvas I'm Still Awake (2020) captures the disoriented and lucid phase one's mind enters in the early dawn, a mental space in a seemingly ulterior universe. Eyes widen to a distorted proportion and head askew, the figure directly addresses the audience with an amused suspicion. Vibrant, flaming brushstrokes sweep across the canvas, and a raging torrent appears to swallow her into the depths of a dream. Through this painting, the artist renders her consciousness in 'a moment of myself… not being perceived by anyone else.' By transferring her photograph into a painting, Hosseini asserts control of her image and creates a tangible placeholder for a transitional moment in time.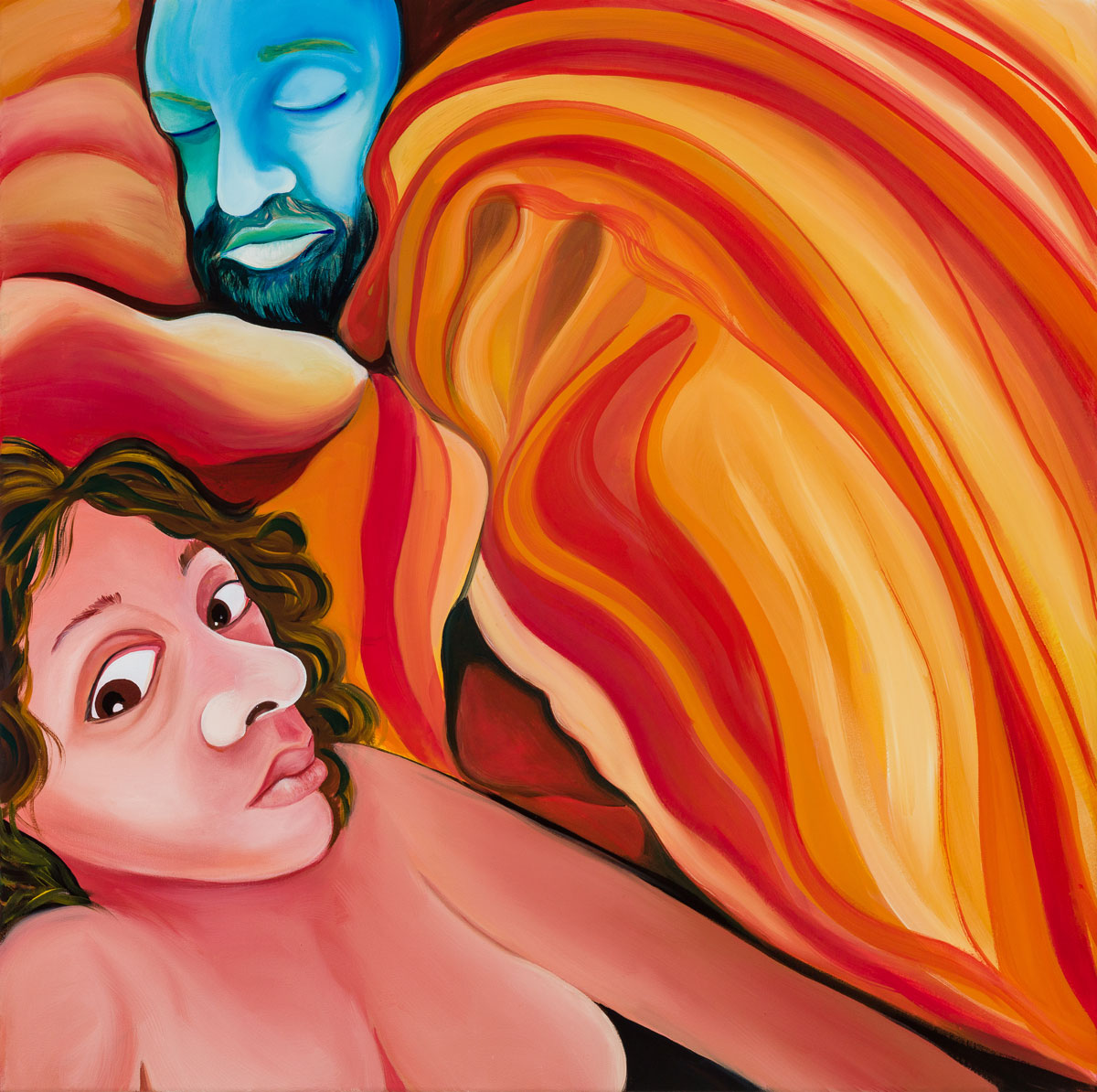 Reihaneh Hosseini, I'm Still Awake, 2020
Hosseini's use of exaggerated features draws upon her fascination with what lies between beautiful and grotesque. By creating figures with oversized physiognomy and unusual expressions, her work is equally daunting and playful. In the portrait Untitled (2020), Hosseini incorporates a twisted nose and a sideways, abstracted mouth, taking her technique further by applying a mainly idiosyncratic palette, with shades of cerulean blue, lime green, and golden yellow. Her use of varying skin tones is a nod to 'accept and respect people's nuances.' While she applies calming hues, the outstretched tongue signifies disgust, providing underlying humour that tugs at viewers.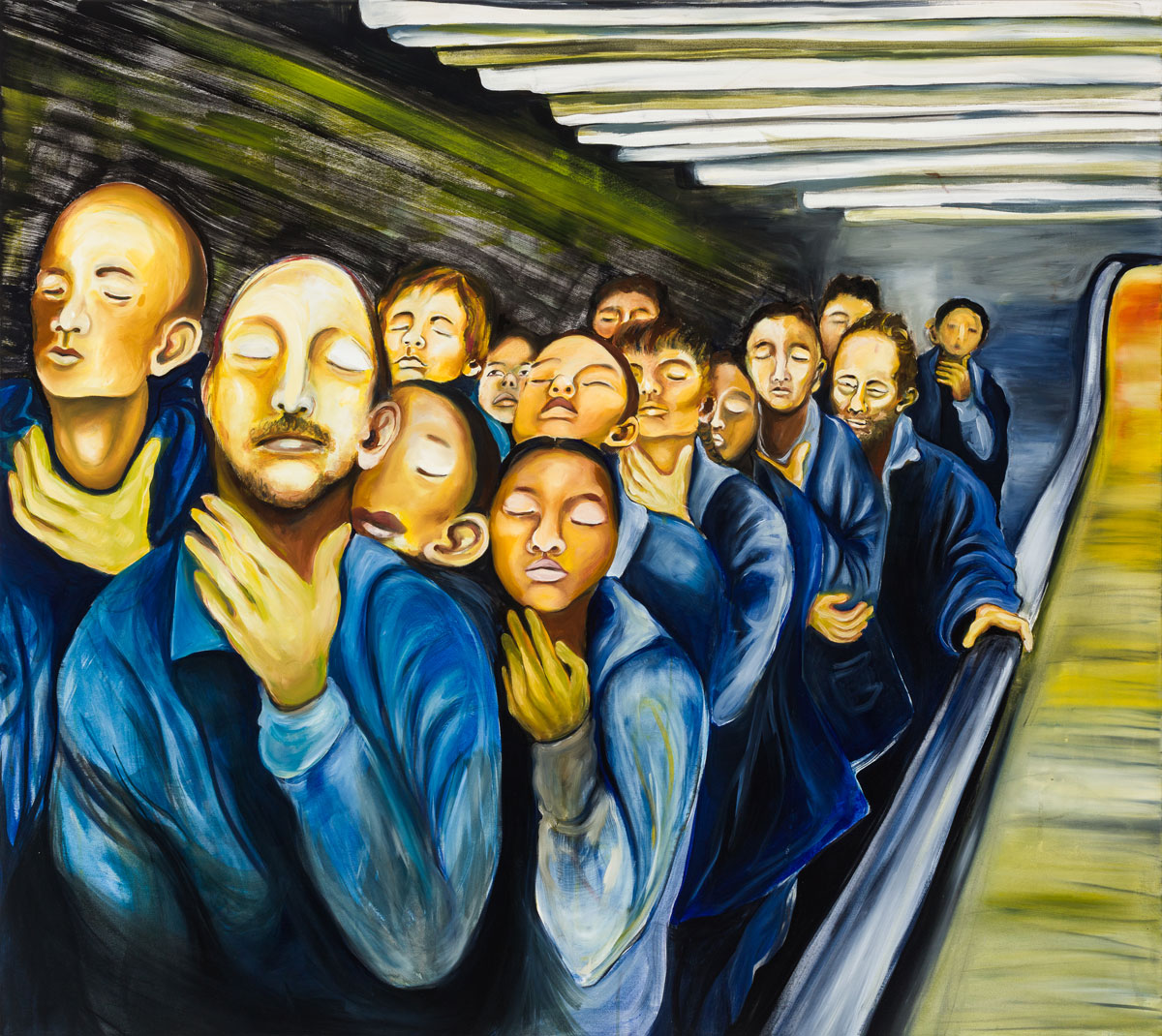 Reihaneh Hosseini, I'm Not Running, 2020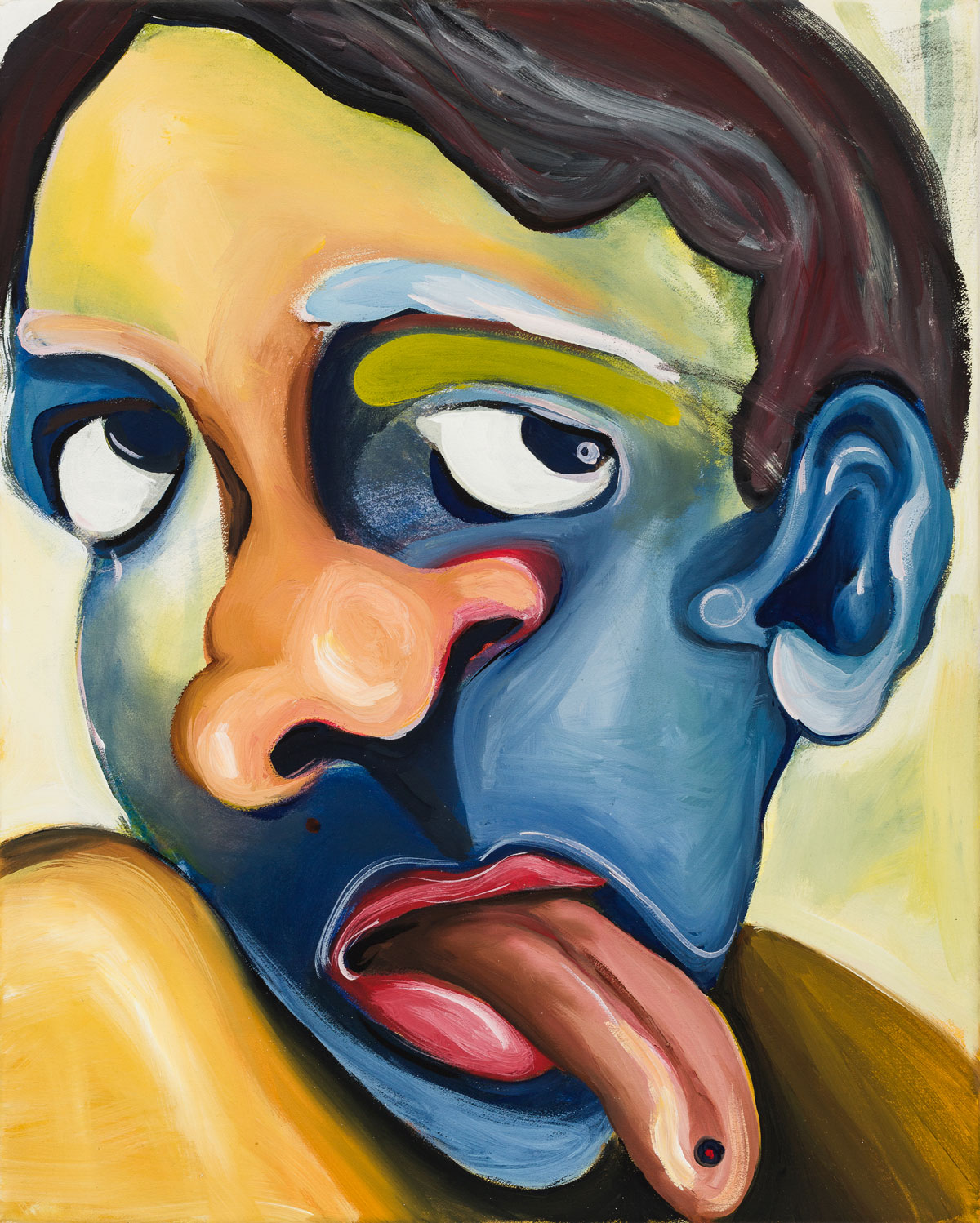 Reihaneh Hosseini, Untitled, 2020
Another painting implying a paradox is I'm Not Running (2020), where she illustrates uniformly dressed commuters on a metro escalator. In this scene, subjects are static, frozen in time, as they endure their daily travels. Often depicting crowds, Hosseini believes 'finding oneself among the crowd… can present us a different sense of self.' The passenger's indifferent expressions suggest a subtle political undertone hinting how authorities can use media to 'numb' people into passivity. Freedom of choice enables humans to better their circumstances. Hosseini's commuters emerge from the depths of the underground, their eyes tightly closed, envisioning a better life.
Hosseini's paintings are courageously unbound by classical aesthetics or values. Her oeuvre explores the complexities of one's state of mind, beauty standards, and free will, demonstrating the fluidity of personal experience. Combining a thoughtful, satirical style with unconventional narratives, Hosseini provokes viewers to defy their preconceived notions, remain open to nuance and embrace the journey.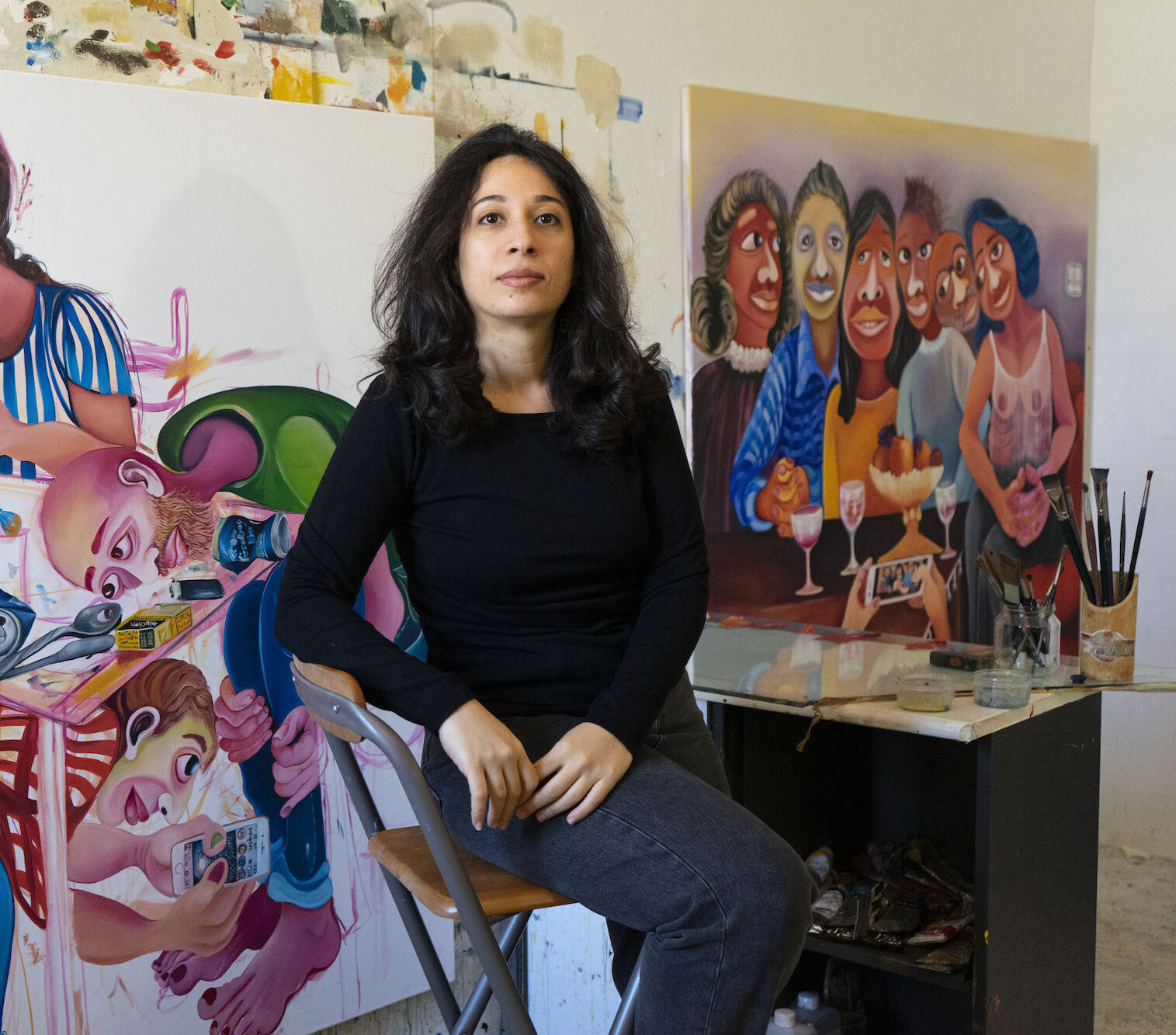 Reihaneh Hosseini in her studio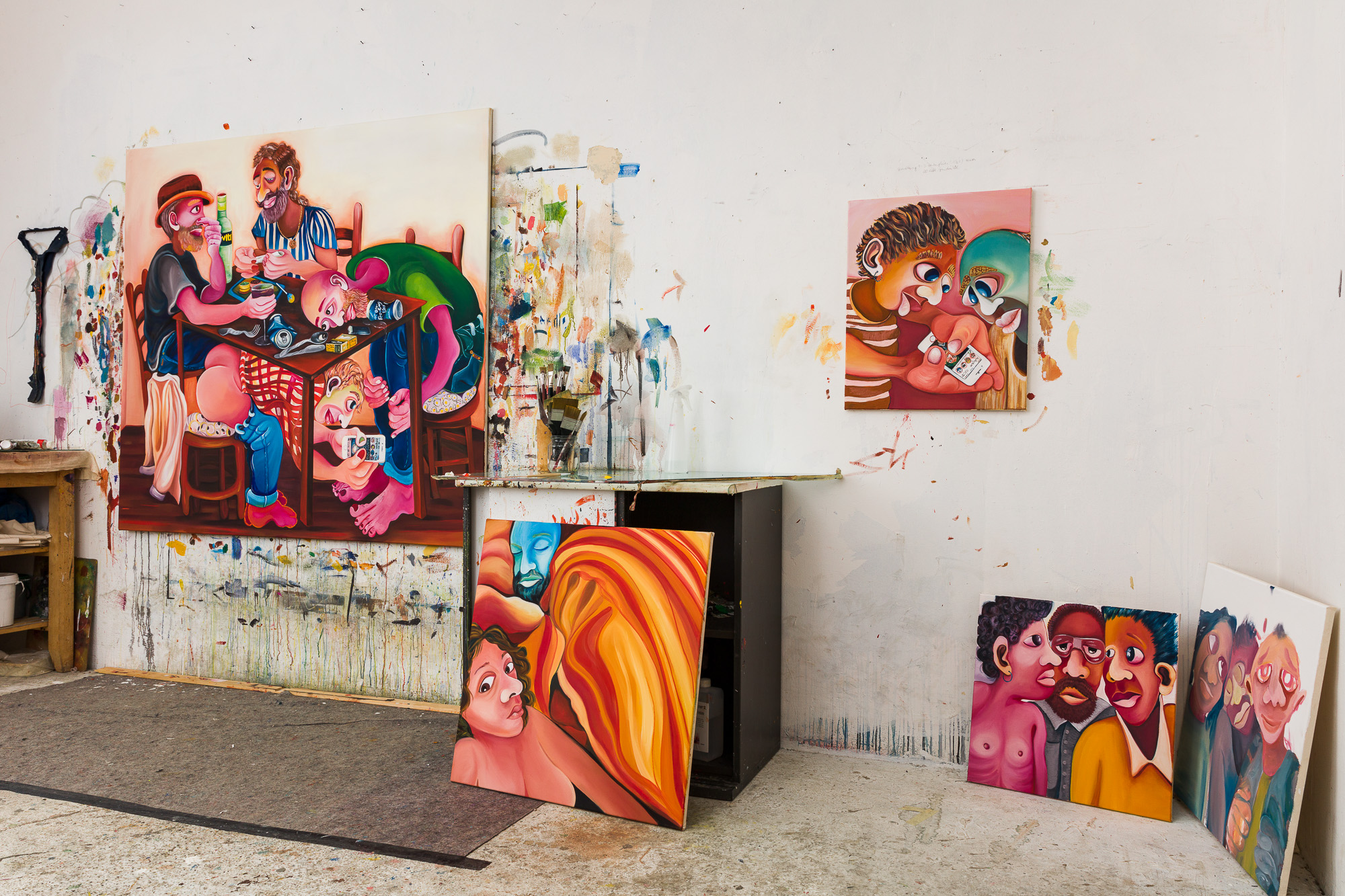 Her studio in Vienna