June 29, 2022
Spotlight on Tatiana Seikaly
Article by newcube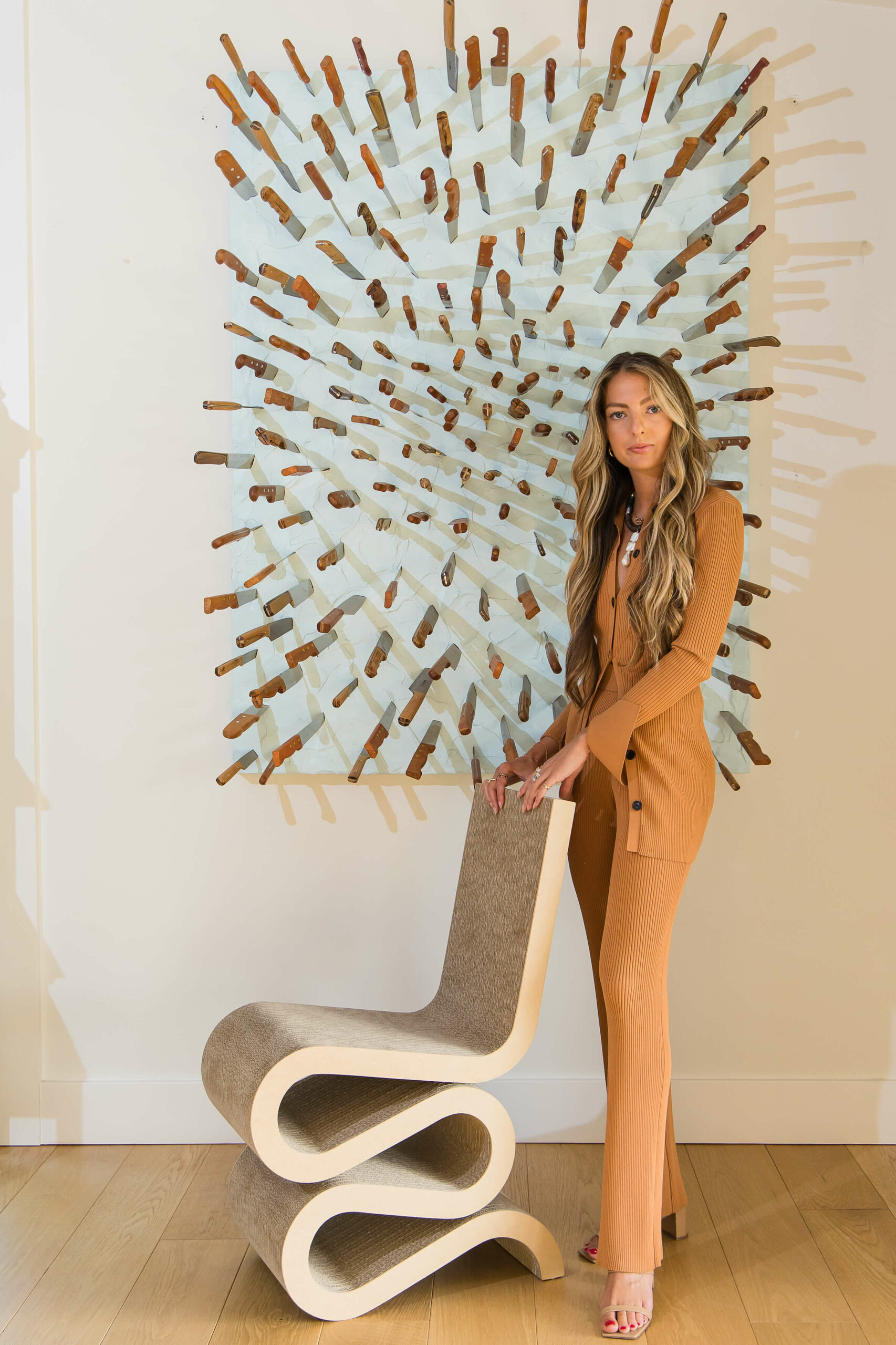 Tatiana Seikaly, photo by Genesis Bonilla
We had the pleasure of speaking to Tatiana, founder of Interior Design firm Studio Seikaly and international art collector. Tatiana lives in Miami, Florida and shared with us her early interest in art and design and how she incorporates this into her personal and professional life now. 
Tell us a little about yourself, where do you live?
I was born and raised in Miami. Since birth, I spent all my summers in Europe and the Middle East, which is how my love for art, design and architecture started to develop. Being exposed to so many exotic and historical regions at such a young age played an important role and helped me form a strong foundation that expanded the depth of my vision in art and design. 
You have founded Studio Seikaly, an Interior design firm that has been nominated as part of the next generation of Miami's art innovators. Congrats! What first struck you about the world of interior design and why did you decide to pursue this particular career path?
I chose Interior Design because we spend 90% of our time indoors. Interiors greatly affect how we feel. I love that I'm creating spaces that improve my clients' lives! It's as important as ever to love where you live; the pandemic has shifted how people value the space in which they live.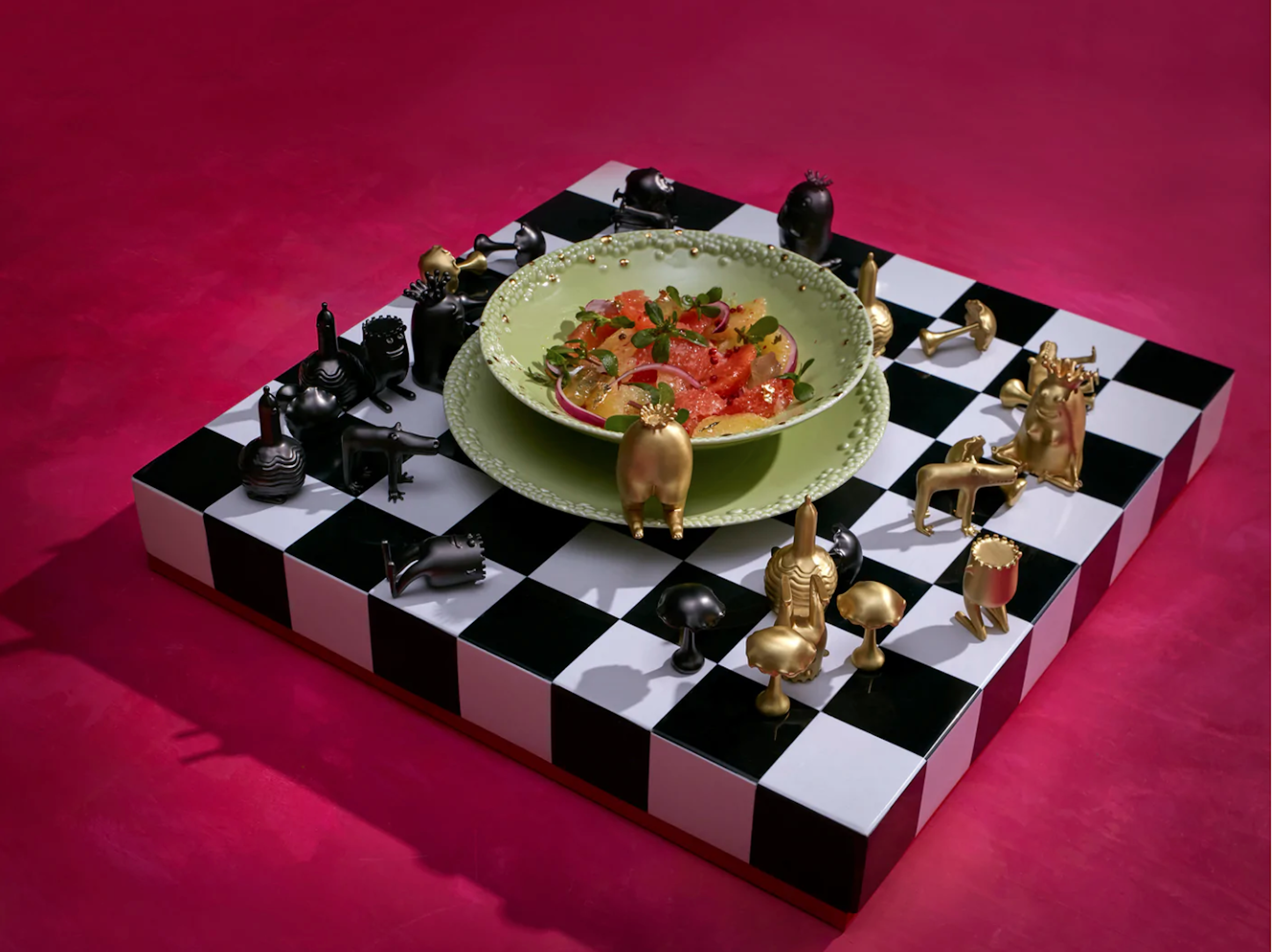 Alongside your love of design, you also have a passion for art. How does art play into your interior design practice? Do you draw inspiration from certain artists when designing and if so, who are some of your favorites?
Art and design have always gone hand in hand. Many artists are now venturing into design in different forms; for example, the Haas Brothers channel their median in sculpture, objects, and furniture. They have also collaborated with L'Object for a home goods collection. Daniel Arsham, a painter, and sculptor has also created "Arsham Living," a wide range of functional furniture. I've always seen design as an art form, so the two worlds colliding really plays into my designs.
Do clients you work with ask for specific artworks? 
In my experience, most clients have a specific artist or a style in mind; then, it's up to me to source the artwork that fits the vision. On the other hand, when clients are not sure about the artwork they want; I love introducing them to new and upcoming artists. I am fortunate to have worked with clients who understand art's importance in a home.
Are there any artists you have come across of late that you would like to incorporate into a future design project and what makes them stand out?
There are many artists I'd love to incorporate into my designs. One of them is Maryam Turkey, an Iraqi artist that I discovered at Silver Art Project, the art residency in the World Trade Center. I would love to incorporate her Paper Pulp Light sculptures into my designs, these hand sculpted objects represent vacant buildings in Baghdad and the emptiness of Manhattan during the pandemic. Another artist is Andile Dyalvane, a South African ceramicist I discovered at the Nina Johnson "Vessels" exhibit. His large-scale clay sculptures represent the juxtaposition between city life and its relation to where he was born, a small village called Ngobozana in South Africa.
Entshonalanga by Andile Dyalvane
Artist Maryam Turkey in her studio
Entshonalanga by Andile Dyalvane
Artist Maryam Turkey in her studio
Have you begun collecting works yourself and if so, what made you want to start collecting and what was the first and last artwork you acquired?
I've always been surrounded by art growing up and was excited to start a collection of my own. The first piece I purchased was by Purvis Young, an artist from Miami who paints on scraps, plywood, and lumber found on the streets of Miami. My brother had a piece by Purvis in his bedroom, so when I came across one; I immediately recognized it and felt familiar with it. The last work I acquired was when recently visiting Saudi Arabia for Desert X. It's an original poster of an Egyptian film from the 60's that was banned in Saudi Arabia. The artist censored the faces of the women to make a social statement … "From the Poster Series" by Ayman Yossri Daydban.
What advice would you give to someone looking to outfit their first space and is wondering where to start?
It's essential to bring pieces into your home that have a personal meaning and can travel with you-to-your future home. Always think long-term and acquire works that can adapt to different spaces and hold value. Most people want their space finished as quickly as possible, but I believe in taking the time to find pieces of value and meaning. Whether you're in an apartment or home, your items should be able to grow with you. Don't just buy something to fill a space; wait until you find a hidden gem that will last forever. But if you're having trouble finding that special piece, then my first recommendation would be to reach out to @studioseikaly 😉
And from newcube's roster of artists, who are your favorite ones?
Jesse Aridoux's work immediately struck me; my favorite piece is titled Elle (Fanm). I was immediately drawn to the hue and brush strokes; and after spending some time admiring
the work, you feel the strength and confidence that the female figure evokes.
I also love the organic shape that woven textiles by artist Molly Kent forms. At first glance, the artist's message is clear, and I think many people can relate to the evoked feeling of uncertainty, particularly during the height of the pandemic.
Sunset by Reihaneh Hosseini is another piece I could easily relate to as we all struggle with endless distractions perusing our lives and toil with being present in any given moment.
And finally, Was.Pink by Elina Salminen is such a beautiful and calming work. I love the shape's innate simplicity, the intriguing technique behind her practice and its fading hues.
To learn more about Studio Seikaly, visit @studioseikaly.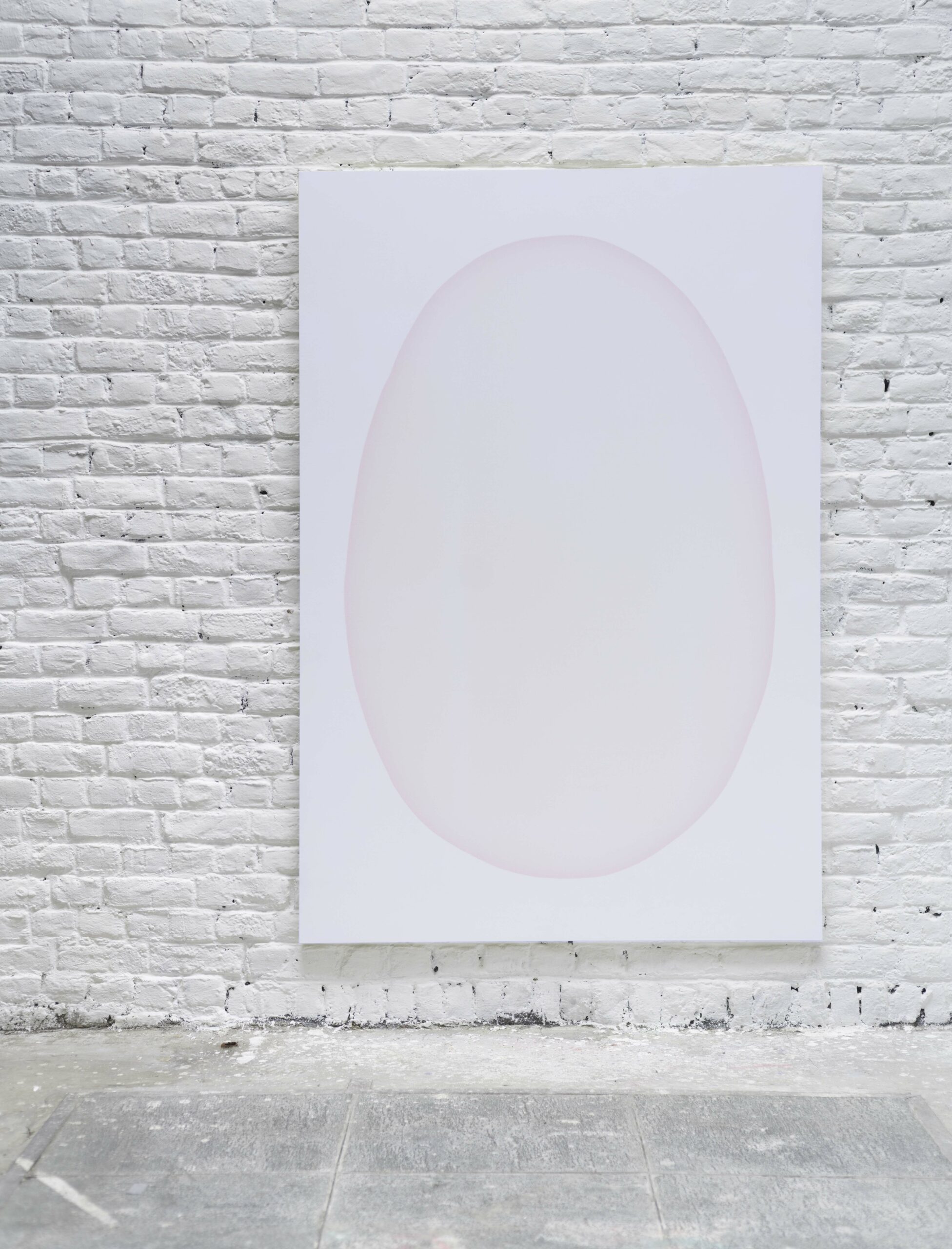 Elina Salminen, Was.Pink., 2017
Discover more