March 07, 2023
The Dynamic Pair Behind newcube
Article by Mollie Barnes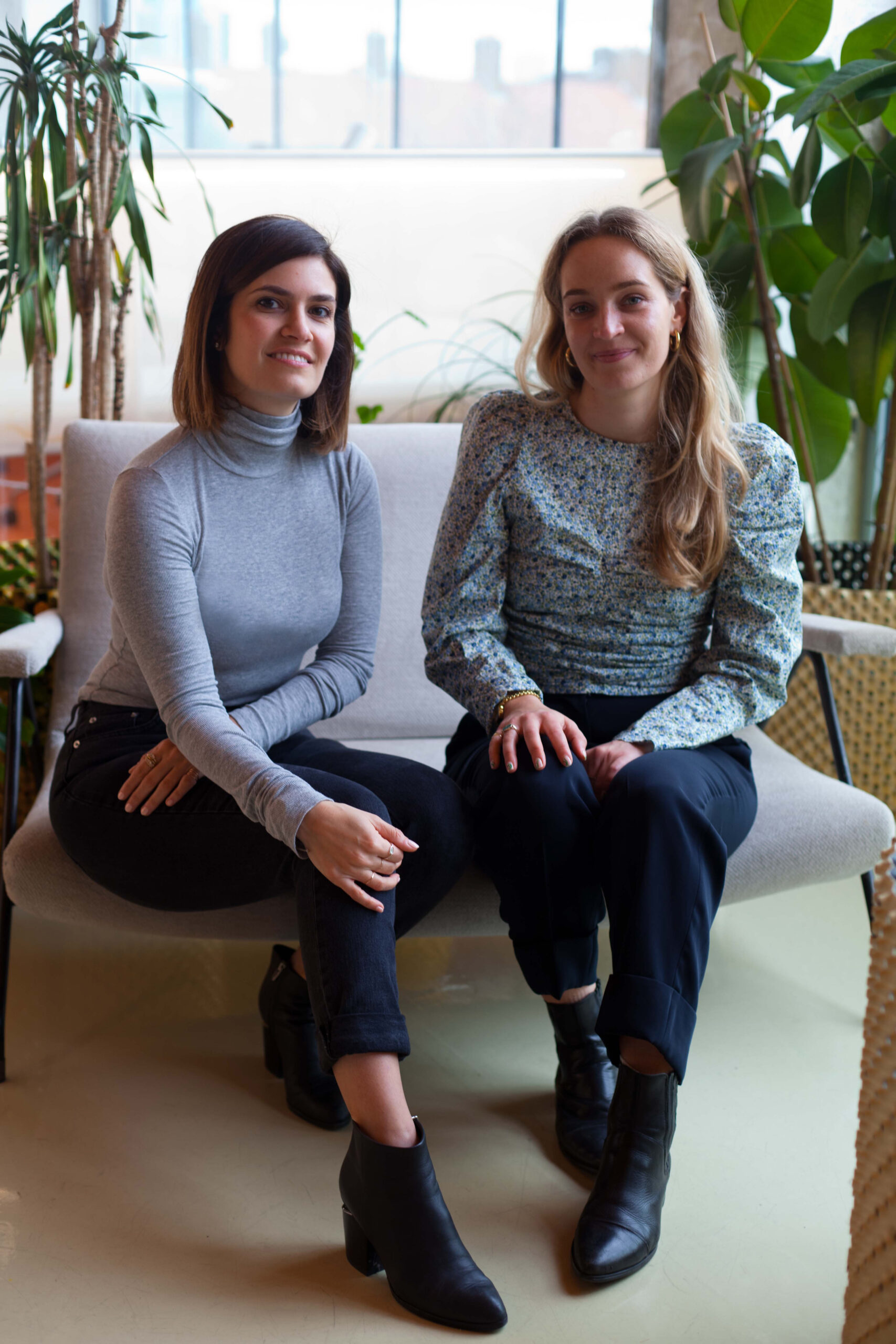 newcube Founders Bibi Zavieh and Claire Toole. Photography by Nilu Zargham.
"It felt crucial to contribute to a change." – Bibi Zavieh
To celebrate International Women's Day 2023, I had the pleasure of speaking to newcube Founders, Bibi Zavieh and Claire Toole. 
The two first crossed paths while working at Christie's in London. Though not working directly alongside each other at the time, a synergy was quickly formed, collaborating on newcube within a few weeks. The project was clearly going to grow into the successful platform it is today, soon being featured by AWITA (The Association of Women in the Arts). "Claire reached out to me to chat about our respective paths in the art world and our roles as women in this fast-changing industry," Bibi told me. "There was an instant connection between us, which led to us working together on taking newcube to the next level." The pair clicked immediately. Claire described how "Bibi was so open and collaborative from our first conversation". This continued collaboration, respect, and excitement to work together continues to this day.  
Now as a female-only company mainly based between New York and London, the values of newcube are organically defined and ever-growing. Their name represents a step "out of the traditional 'white cube'…" and fundamental passion for "giving a voice and platform to artists on the rise," as described by Claire. To do this, the team encourages growth and collaboration. "The global community that has come together with newcube looks to create further diversity and unity, encouraging partnership and exchange within the art world," she continues. 
newcube continues today as the same incredible initiative, supporting international artists, collectors, curators and art enthusiasts. Their mission has remained strong. Bibi describes to me how diversity sits at its core – combatting consistent feelings of frustration with it continually lacking in the broader art world. The pair had previously found that "artists' names were repeatedly included on endless wishlists, and yet we were lucky to know amazing talents who were being drastically overlooked… Our multicultural background has led us to discover incredible artists. But more than ever, too many collectors were 'buying with their ears'… it felt crucial to contribute to a change."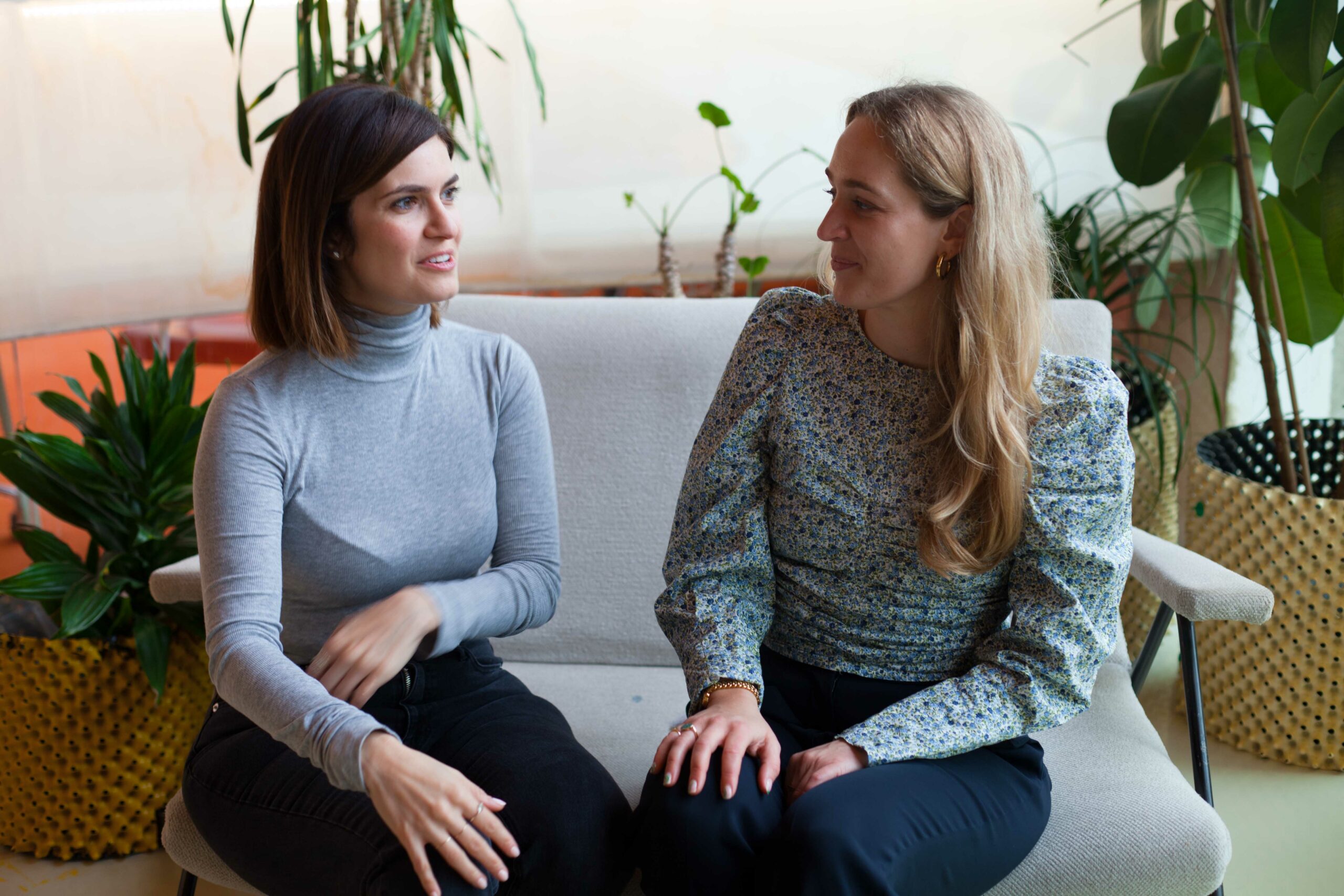 newcube Founders Bibi Zavieh and Claire Toole. Photography by Nilu Zargham.
On a day like today, conversation quickly focuses on the gender disparity in the art world. This year, the IWD theme is #EmbraceEquity. I asked the two what steps they would like to see within the arts to work towards a fairer culture sector. Bibi begins, "Many institutions, but also galleries and collectors, have made public commitments to diversity and inclusion goals to achieve more equity in the art world. But recent studies and observations show we are still very far from reaching goals. It seems there has been a lot of talk, but not enough action." In keeping with the inclusive core of newcube, she described how "female artists are still significantly underrepresented in private and public collections, and when you look closer at BIPOC women in specific, the numbers get even more alarming." Fortunately, "some institutions have paved the way for change – The Dia Art Foundation is an example to follow, with Jessica Morgan at its head, they have gained works by women artists at a rate of above 62.5% (source: The Burns Halperin Report, 2023)". 
"If galleries – and collectors by extension – joined their efforts to proactively think about embracing equity when choosing to represent and collect artists, but also in their choice of staff and collaborators, we may see a positive outcome in the coming years." As a company, newcube is committed to regularly checking in internally, as well as within their community, to ensure they are continuing to make positive steps forward, and continue aligning with their mission. To continue this ground, newcube is constantly innovating, not only focussing on emerging artists, but collectors too. "We hope to become a model for further exchange and collaboration within the art world, beyond bias. In the future, we look forward to having further physical presence while elevating our digital platform with newcube.art."
Together, the platform has collaborated with many like-minded people internationally. "We are fortunate to have been able to exhibit at Future Fair with founders Rachel Mijares Fick and Rebeca Laliberte, feature newcube artists in group shows with women-led galleries like Tchotchke Gallery in Brooklyn, NY and most recently Mey Gallery in LA, collaborate with inspiring curators like Alayo Akinkugbe and Thea Smolinsky, as well as work with an amazing number of female artists at newcube," they tell me. "We will always need to be conscious of supporting and championing women in the arts, but so far we've been able to do so without having to think very hard about it!"
Before leaving, I had to ask the two for artists they are watching at the moment. They find many of their artists through Instagram, as well as through connecting with artists and professionals they admire. "I like to say our best advisors at newcube have been the artists we work with," Bibi said. The pair unanimously cite the works of Saj Issa, an LA based artist working to tackle issues of cultural erasure, climate change and capitalism. They also expressed excitement for the bright abstracts of London based Michaela Yearwood Dan; Vienna based Arang Choi, the hyperrealistic florascapes of Kate Bickmore; the still frames of Baoying Huang; LA based Rachel Hakimian Emenaker's paintings and ceramic works, and Maelle Ledauphin's surrealist works.